No matter a parents' original motivation, most who opt for homeschooling rather than placing children in public or private schools believe themselves to have their best interests in mind. Christians concerned with the religious education available at different parochial schools may entertain the idea as a valid option if they feel more comfortable preaching their own interpretation of the religion. The following blogs, by no means a complete guide on those available, provide a glimpse into the very eclectic and diverse world of Christian homeschooling. Various denominations are represented here, and each parent takes their own unique approach to the subject. Anyone considering teaching their children in a home-bound setting may find inspiration in the curricula, philosophies, and approaches they have to offer.
1. Homeschool for Jesus : Victoria Carrington from Ohio blogs about her experience teaching Christian-based homeschool in her own house and through a co-op of like-minded families.
2. Trivium Pursuit : This comprehensive guide to Christian homeschooling seeks creative ways to apply classical sensibilities to modern needs, and the site beyond the blog has plenty to offer as well.
3. SpunkyHomeSchool : Much of SpunkyHomeSchool revolves around taking potshots at the public school system – some warranted, some maybe not so much. Regardless, though, it still works as a great resource on Christian homeschooling philosophies and practices.
4. House of Many Blessings : The majority of content offered through House of Many Blessings revolves around homeschooling tips and tricks, though quite a bit of content is devoted to general family and faith issues as well.
5. Weird, Unsocialized Homeschoolers : With a classical Christian filter, Weird, Unsocialized Homeschoolers dismisses many of the common myths surrounding parents who teach their kids outside of mainstream institutions.
6. Live the Adventure : Homeschool does not always have to take place within the confines of a house or apartment! Join the Prater family on their full-time travels that always result in a few new lessons every day.
7. A House on Fire : A House on Fire hopes that the lessons, prayers, and devotionals they share with readers prove valuable for other Christians homeschooling their children.
8. Raising Arrows : One mother of a large, Christian family opens up considerably about the experience and includes some excellent ideas on lessons and personal devotionals alike.
9. BENMAKESTEN : Catholic blogger Judy Dudich sometimes blogs about general Christian concerns, but dedicates quite a bit of time to keeping her children on a healthy, educational homeschool curriculum.
10. Many Little Blessings : Homemakers and homeschoolers alike will appreciate the recipes and curriculum suggestions found at Many Little Blessings.
11. Noggins & Nonsense : An amazing resource for even non-Christian homeschoolers, Noggins & Nonsense sports a comprehensive and well-balanced curriculum with room for scripture studies.
12. Homeschool Creations : Like Noggins & Nonsense, the refreshingly opinionated and honest Homeschool Creations provides readers with ideas on a broad but rewarding curriculum involving a multitude of topics – including Bible study.
13. The Homeschool Classroom : Though extremely thorough and broad in scope, The Homeschool Classroom makes room to discuss faith concerns and its role in a curriculum as well.
14. Confessions of a Homeschooler : Browse this excellent resource for excellent tips on homeschooling and incorporating Bible studies into a child's education.
15. Our Busy Homeschool : This harried and loving family learns valuable lessons about spirituality, academic subjects, and life without ever having to leave their home.
16. The Tie That Binds Us : Most homeschooling blogs enjoy discussing how the experience actually teaches numerous lessons to both children and parents alike, and this one is no different.
17. Taschek Tales : The family around which Taschek Tales revolves learns from home with an accompanying farm that provides a wealth of opportunities and lessons, even if it does not get updated too often.
18. Contentment Acres : A family of 9 takes advantage of their life on a 14-acre farm to create lasting lessons from their everyday situations, all the while looking towards the role Christ plays in their lives.
19. Building My House : Parenting, homemaking, and – of course – homeschooling factor into this passionate blogger's ministry.
20. From Our Front Porch Lookin' In… : A second-generation homeschooling mother of 3 shares her experiences and philosophies with parenting and teaching her beloved children.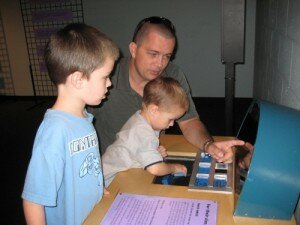 21. A Second Generation of Homeschoolers : One Carolina "Quiverfull" family shines a light on their homeschooling practices, with postings revolving around the role Christ plays in their lives and educations.
22. The Legacy of Home : Read reviews and browse lessons both personal and educational from a Vermont family who wants to keep God in their home and homeschool.
23. Tales of Homeschool Ducks : Easily the best element of the Tales of Homeschool Ducks blog involves thoughtful, in-depth reviews of different resources and tools for families electing to educate their kids.
24. The Daily Planet : While the vast majority of blogs on this list focus almost exclusively on the parents' perspective, anyone curious about Christian homeschooling will want to follow the life path of one 2007 graduate to see how things go once the education ends.
25. Raising Olives : Almost everything a homeschooler and housewife needs to know about keeping children educated and safe can be found right here on this eclectic blog.
26. The HomeScholar Helper Blog : Experienced homeschooling expert Lee Binz offers up an exceptionally comprehensive resource on ensuring a great education and love of Christ in impressionable minds.
27. Homespun Light : Because reading is a fundamental skill for education and life, homeschooling Christian parents in need of appropriate book reviews have plenty to browse on this blog.
28. Latter-Day Homeschooling : Members of the Church of Jesus Christ of Latter-Day Saints in need of advice, encouragement, and a bevy of incredibly valuable resources should make this blog their very first stop before finalizing a curriculum.
29. The Homeschool Bootcamp : Military families homeschooling their kids as a means of providing stable, reliable Christian educations will have much to learn from blogger Mrs. M.
30. LDS Forever Families : This blog is nother Latter-Day Saints homeschooling resource that adds to the other pools of ideas and practices for a well-rounded Christian education.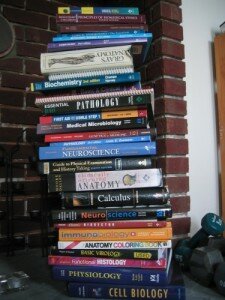 31. Our Home's School : Though relatively new when compared to many other homeschooling blogs, this one still has plenty to offer those who want to raise their children in a Christian environment alongside their academic pursuits.
32. Chocolate on my Cranium : One mother of 8 lovely children dishes out advice on a broad spectrum of homeschooling topics, leaving quite a bit of room to discuss faith issues along the way.
33. The Life Learners : Most homeschooling blogs tend to revolve around the broader family experiences of the individuals involved, The Life Learners does an excellent job of showing how to find the balance between business and pleasure.
34. A Large Room : This active family seeks out lessons both in and outside the home, adhering to a curriculum that allows for considerable travel.
35. Sea Star Academy : Sea Star Academy seeks to imbue its participants with a well-rounded education that encompasses a wonderful spectrum of subjects – and all without losing sight of faith's importance.
36. Heart-to-Heart with Diane : Author and homeschooling expert Diane Hopkins provides an indispensible resource on everything imaginable – including curriculum ideas, field trip suggestions, book reviews, tool recommendations, and much more.
37. La Scuola d'Argento : Homeschooling mothers and fathers needing a bit of inspiration for hands-on activities and reading suggestions will certainly appreciate what this blog suggests.
38. Gentle Christian Mothers : Although Gentle Christian Mothers blog does not update terribly frequently, the rest of the collective's website has plenty to offer the homeschooled family when it comes to infusing faith in with lessons.
39. Sprittbee : Sprittbee provides a fun, eclectic, and informative resource for Christian homeschoolers seeking advice and ideas on engaging and educating their children.
40. Jeannie's Journal : Author and educator Jeannie Fulbright may not update as often as she would like, but her books nevertheless remain one possible venue for faith-based homeschooling all the same.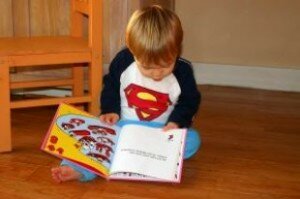 41. Holy Experience : Parents desiring to homeschool their children in a loving Christian setting must first meditate upon their own strengths and weaknesses as a servant of the Lord.
42. Dandelion Seeds : One harried homeschooling mother of 8 takes time out of her packed schedule to share with readers her insights and experiences with faith-based education.
43. Homeschooling Is Life! : This all-too-human mother relates her triumphs and tribulations in homeschooling her beloved children and teaching them how to serve as stewards of Christ.
44. Mommy Brain : Mommy Brain encompasses a wide variety of Christian homeschooling topics, but writer Carrie Shannon Kitzmiller's greatest strength lay in her book reviews for interested parents and children.
45. study in brown : Christian parents hoping to homeschool their kids have much to appreciate about the introspective study in brown, which helps them grow and learn with devotionals that parallel the day's lessons.
46. Our Family Highlights : Read the extensive archives of this obviously loving, tight-knit Indiana family as they explore their inner selves and the world around them through Christian devotionals and homeschooling lessons.
47. Terrible Speller : Terrible Speller debunks the myth that homeschooling mothers whittle away their time on their children without taking any time to enjoy their own hobbies outside the house.
48. today's lessons : In spite of recently going on hiatus, the massive archive of information available through today's lessons still proves extremely valuable to Christian homeschoolers.
49. Brave Writer : An integral tool for almost any home-bound education, Brave Writer nurtures a love of the written word and help parents teach their children the best route towards clear communication.
50. Totus Tuus Family & Catholic Homeschool : Catholic parents with an interest in the Latin Mass and other pre-Vatican II rites may find this blog of interest when it comes to a homeschool education.
Across the different Christian denominations, homeschooling stands as a valid, utilitarian, and worthwhile option for parents hoping to educate their children in academics as well as faith. Hopefully, these blogs provided those considering it as a possibility a plethora of useful information to help them decide whether or not homeschooling is a path they should like to pursue.